Pickup!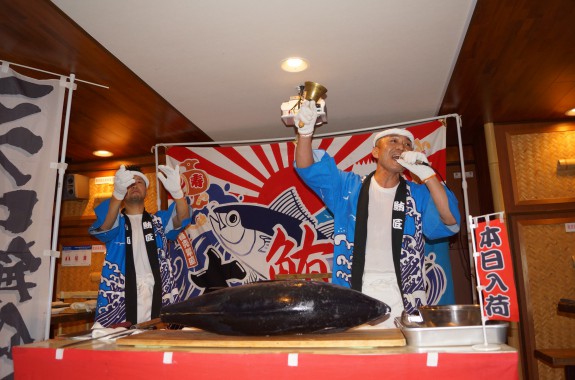 Maguro Carving Show
The ultimate in entertainment, led by skilled Japanese craftspeople--that's what the Maguro Carving Show is all about. While chanting powerfully in unison, craftspeople carefully prepare a whole maguro for dining. Guests get to enjoy the tuna as delicious fresh sashimi as well.
Pickup!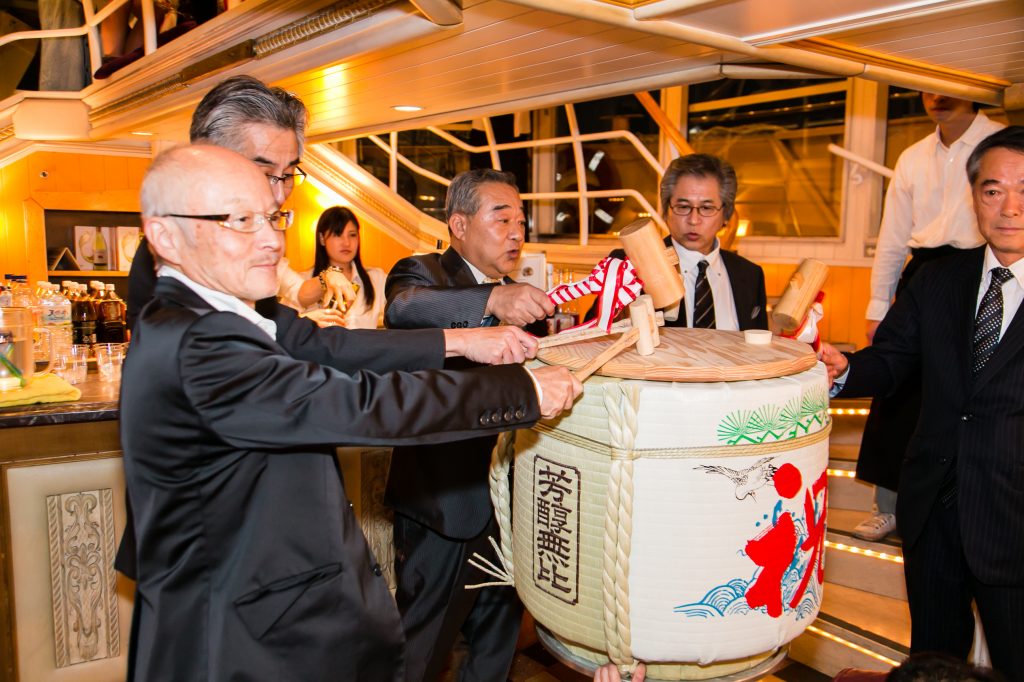 Kagamibiraki
The kagamibiraki opening of the sake cask with wooden hammers is perfect for toasting a company anniversary or other celebration. There's no better way to open a banquet than with shouts of "Yoisho!" while participants break open the cask. This option also is recommended for entertaining guests from overseas.
Pickup!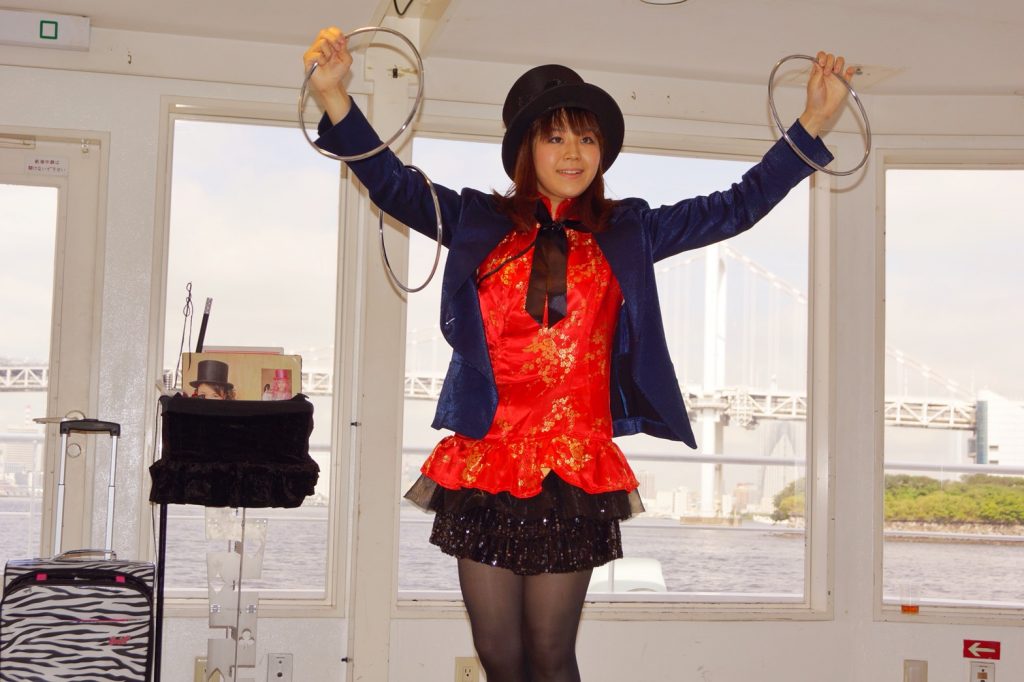 Magician
The tricks of the highly-skilled magician are sure to draw all guests to the show. A wide range of choices is available, including table magic or a stage show. It's a great way to surprise and entertain guests.
Pickup!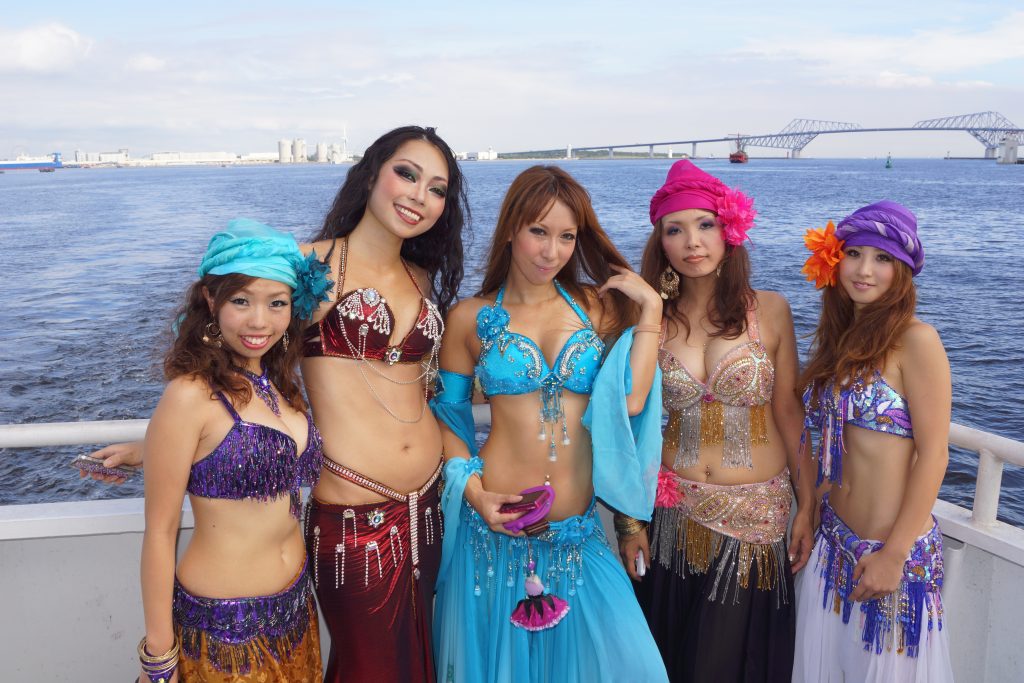 Belly dancing
Beautiful belly dancers are sure to enliven any party. The atmosphere heats up as guests participate in the show, too. This is recommended as an option enjoyable for all guests, young or old, male or female.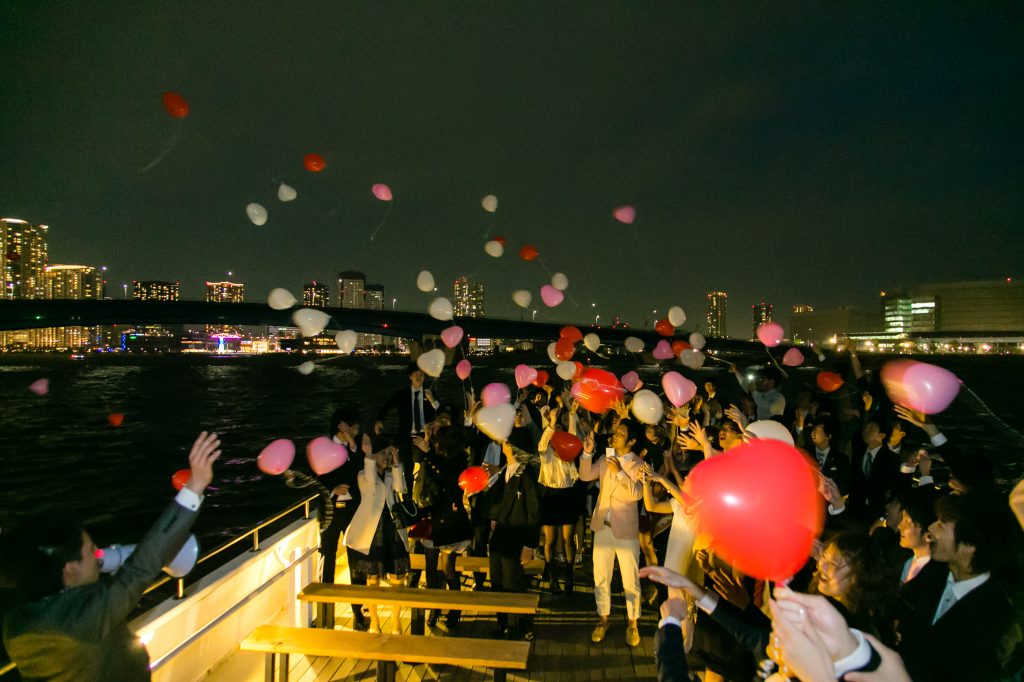 Balloon release
Having guests simultaneously release balloons filled with their hopes and wishes brings them together. The balloons can also be used to decorate the ship until the balloon release. This option is recommended especially for memorable events such as weddings and company anniversaries.
Ninja performers
Professional ninja performers active across Japan demonstrate their stealthy techniques on board the cruise! This professional group of performers was formed to pass along the traditional Japanese skills of the ninja to the present age through authentic ninja performances in front of adults and children from around the world.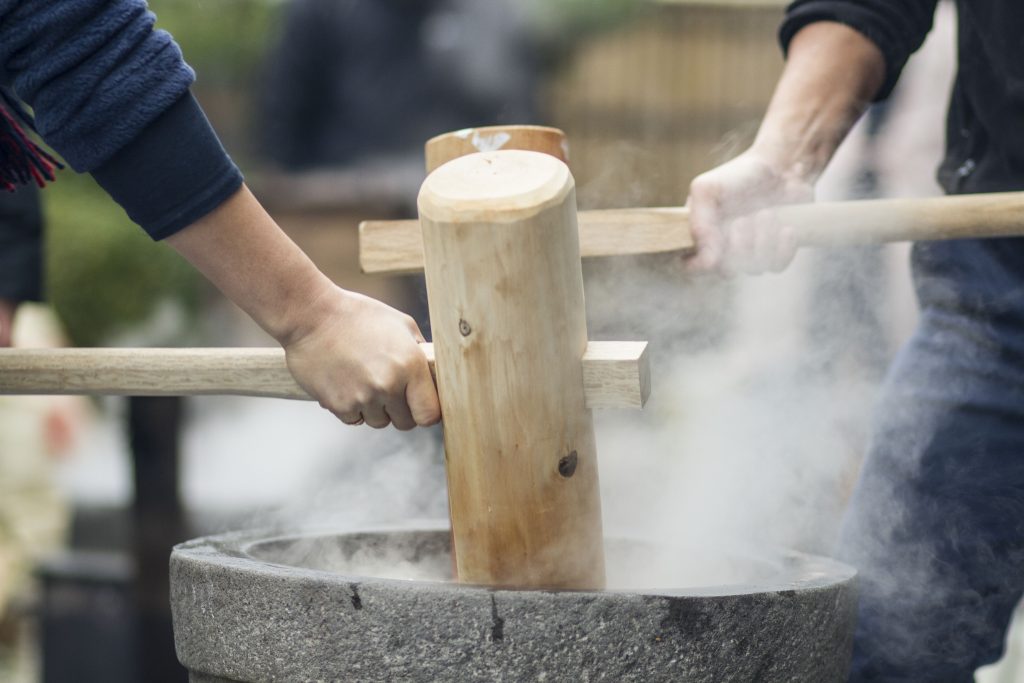 Mochitsuki experience
Experience on board the Japanese tradition of mochitsuki: making tasty rice cakes. Leave everything from preparations to the ingredients, utensils, and cleanup to us. This option is recommended not only for new year events but for other celebrations as well.