Find directions on Google Maps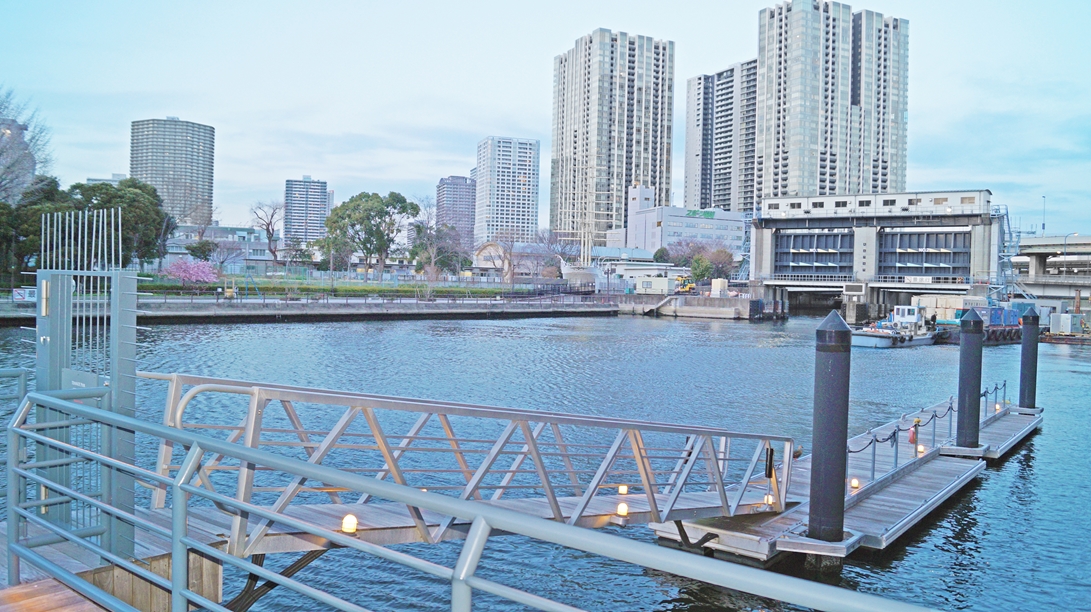 Panoramic view of Tennoz Pier
This relatively new pier was completed in 2013. While it is an attractive, convenient pier with numerous restaurants and bars in the vicinity, note that only a limited range of cruisers can dock here.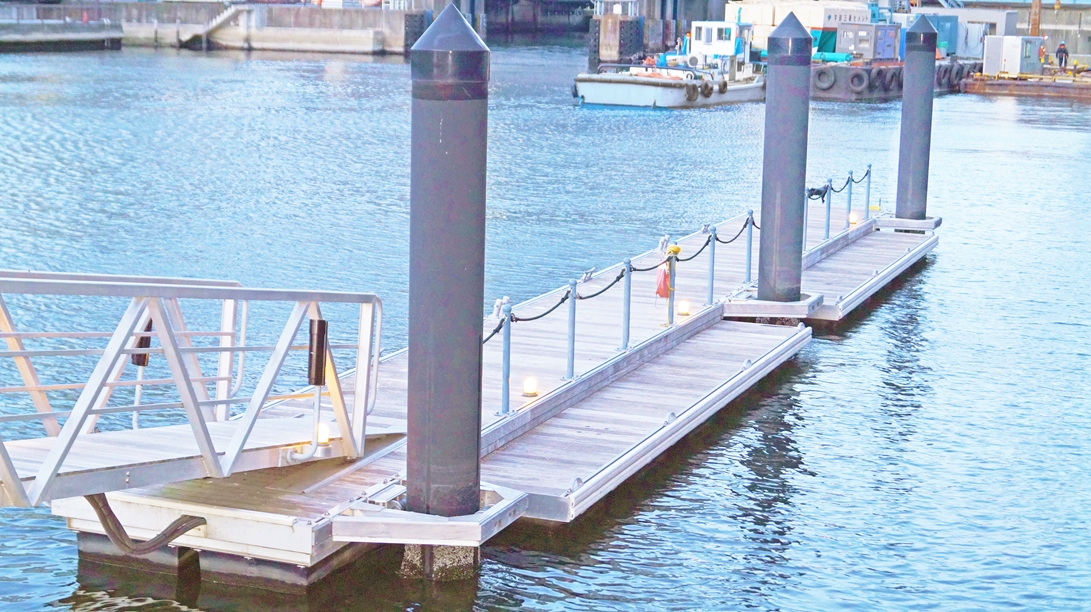 Tennoz Pier Boarding Area
A key card is needed to enter the boarding area. Wait for staff to announce boarding.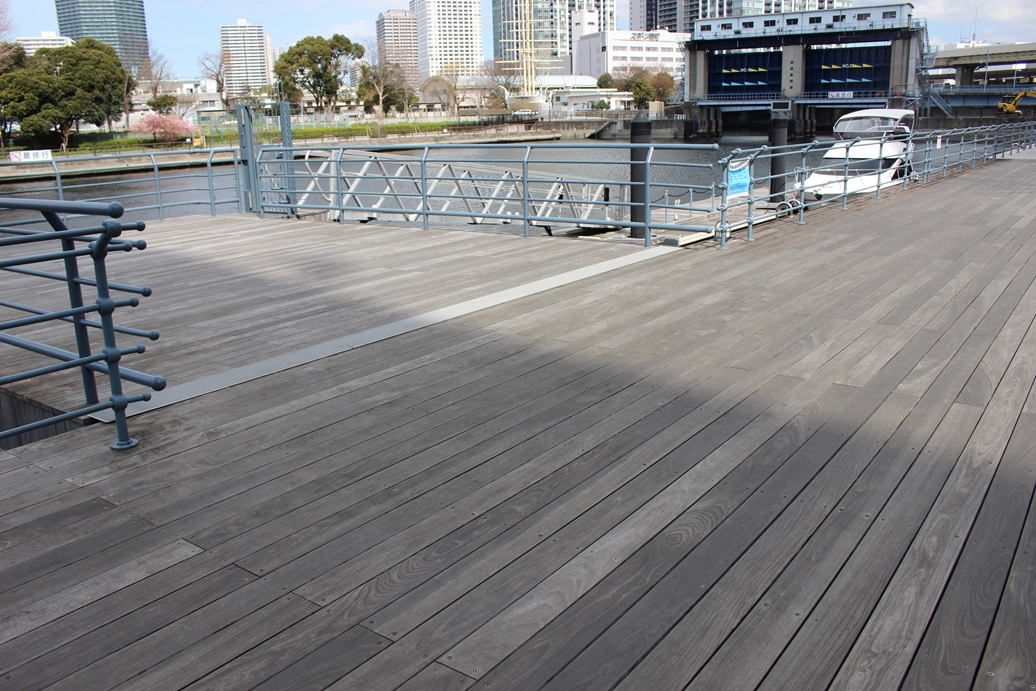 Tennoz Pier entrance
There's a boardwalk, and stone-paved space around the pier where you can meet with others in your party.
Detail of Tennoz Pier
Location

2-4 Higashi-Shinagawa 2-chome, Shinagawa-ku,Tokyo

Access

By train

From the Hamamatsucho or Haneda Airport direction
3 min. walk from Central Exit of Tennozu Isle Station on the Tokyo Monorail

From the Osaki and Shinkiba/Maihama directions
5 min. walk from Tennozu Isle Station on the Rinkai Line

From the Shinagawa or Yokohama/Kawasaki direction
15 min. walk from North Exit of Shimbamba Station on the Keikyu Line

By car

10 minutes by car from Shibaura Exit on Metropolitan Expressway No. 1 Haneda Line

10 minutes by car from the Oi exit on the Bayshore Route of the Metropolitan Expressway

15 minutes by car from Oi-Minami exit on the Bayshore Route of Shuto Expressway

By taxi

Approx. 8 mins. from the Konan Exit of JR Shinagawa Station

Notes

Boarding announcements

Our staff will make boarding announcements at the Tennoz Pier after the boat has docked and all passengers have assembled.

Use of the pier

The pier may be very crowded depending on the day, time of day, and season. Note that cruise times may be adjusted as a result.

Pier hours

10:00-22:00
*The boat will dock at the Tennoz Pier no later than 21:50, since the pier closes at 22:00. Cruises planned to dock after 21:50 will use other piers.



Pier reservations

Same-day reservations are also available. Reservations are made on a first-come, first-served basis, so please understand that there may be times when you are unable to make a reservation for your preferred time slot.

Check with your cruise concierge in advance about using this pier, since only a limited range of cruisers can dock here.

Similar pier

Passengers often confuse this pier with Tennozu Yamatsu Pier. Be sure to check which is the correct boarding area for your cruise in advance.
Recommended cruisers that can use this pier