Find directions on Google Maps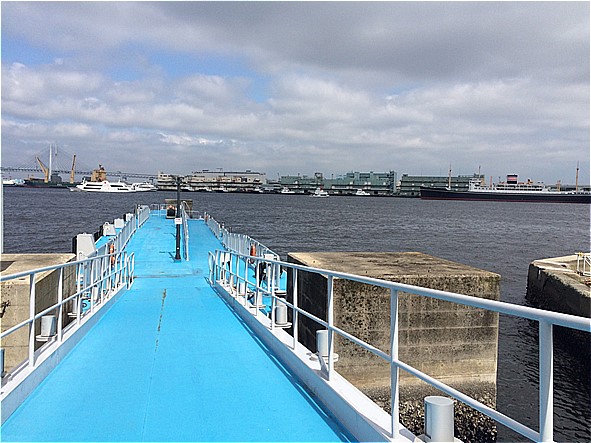 Osanbashi futou building pier Boarding Area
Wait in the interior waiting area until staff make boarding announcements after the cruiser has docked.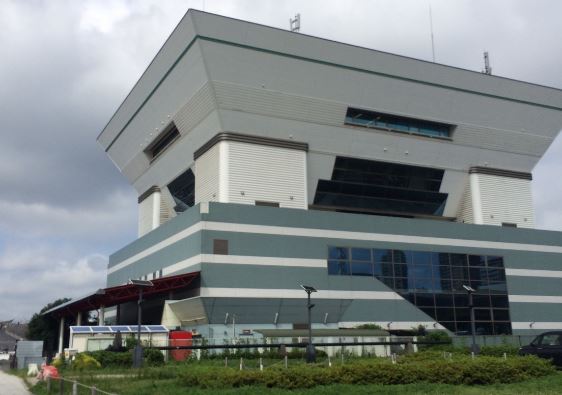 Osanbashi futou building
The entrance is in the distinctive building shaped like an inverted pyramid. Note that this facility differs from the Osanbashi Yokohama International Passenger Terminal, which serves large passenger ships.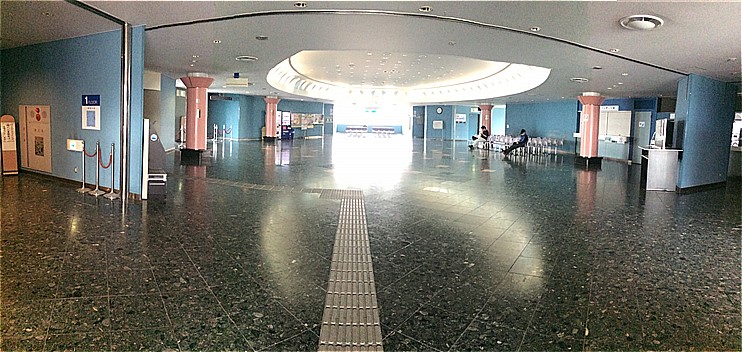 Pier waiting area in front of the Osanbashi Futo Building
The first floor of the Osanbashi Futo Building has a spacious waiting area and restrooms. Since the second and higher floors are occupied by offices, please refrain from using loud voices.
Detail of Osanbashi futou building pier
Location

Near 1-1 Kaigandori, Naka-ku, Yokohama
*In front of the exit after passing through the Osanbashi Futo Building in front of Osanbashi.
*Note that this facility differs from the Osanbashi Yokohama International Passenger Terminal, which serves large passenger ships.

Access

By train

For those coming from Shibuya or Ikebukuro

8 min. walk from Exit 3 of Nihon-odori Station on the Minatomirai Line

For those coming from Tokyo/Shinagawa area, Isogo or Ofuna area
12 min. walk from South Exit of Kannai Station on JR Negishi Line

For those coming from Azamino, Shin-Yokohama, Totsuka, Shonandai
12 minutes walk from South Exit of Kannai Station on Yokohama Municipal Subway Blue Line

By car

Approx. 5 mins. from the Shinyamashita Exit on the Shuto Expressway Kariba Route (K3)

Approx. 5 mins. from the Yokohamakoen Exit on the Shuto Expressway Yokohane Route (K1)

Osanbashi Parking Lot (1-1-4 Kaigan Dori, Naka-ku, Yokohama City, Kanagawa Prefecture)
Open 24 hours
500 yen per hour, 250 yen per 30 minutes thereafter
Weekdays: 1,500 yen per day
Weekends and holidays: maximum 2,000 yen per day 
*Please note that parking fees and other charges may differ from actual rates.

Hatoba Kaikan No. 2 Parking Lot (near 1-1 Kaigan Dori, Naka-ku, Yokohama City, Kanagawa Prefecture)
Open 24 hours
500 yen for 2 hours
*Please note that parking fees and other charges may differ from actual rates.

By taxi

5 minutes by taxi from Kannai Station on the JR Negishi Line or Yokohama Municipal Subway Blue Line

10 minutes by taxi from Sakuragicho Station on the JR Negishi Line or Yokohama Municipal Subway Blue Line

Vicinity

You can also enjoy the time before and after the cruise as there are many sightseeing spots such as Osanbashi Bridge, Yamashita Park, Red Brick, and Yokohama Marine Tower.

Notes

Boarding announcements

Our staff will make boarding announcements at the Osanbashi futou building pier after the boat has docked and all passengers have assembled.

Use of the pier

The pier may be very crowded depending on the day, time of day, and season. Note that cruise times may be adjusted as a result.

Pier hours

Open 24 hours

Pier reservations

Normally, an application must be submitted at least one day prior to use (17:00 the day before). Note that since reservations are on a first-come, first-served basis, we may not be able to accommodate your requested reservation time in some cases.

Charter Cruising in Yokohama