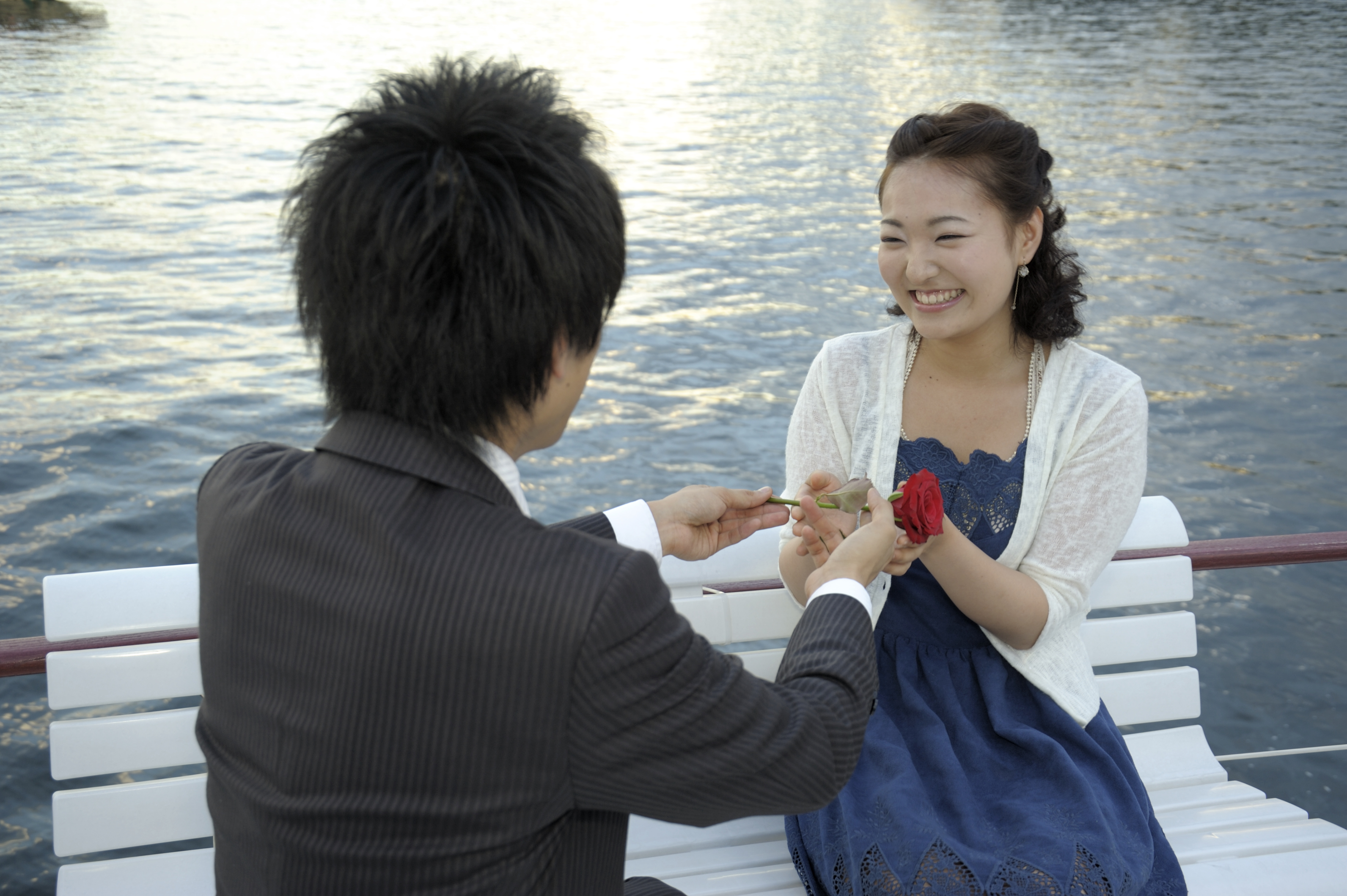 She's sure to say "Yes" on a chartered cruise!
A moment remembered for a lifetime: Proposing on a cruise features
The marriage proposal is the most important moment of a lifetime!
Many men will want to make their prospective brides happy with a surprise that she'll remember forever.
Anniversary Cruise concierges can propose a moving atmosphere that appeals to women, reflecting your individual circumstances.
Advantage 1
A charter cruise for the two of you alone!
You can propose in a luxurious space where the two of you are all alone, surrounded by beautiful nighttime views.
Choose from more than 70 types of boats available!
The concierge will propose a cruiser perfectly suited to your needs.

Advantage 2
A dedicated concierge will provide thorough support in the planning process!
Let us help with this day that is sure to become an important memory for both of you. A concierge experienced in planning successful proposal cruises for numerous couples will provide thorough planning support through to the day of the cruise.
It's okay if you do not have a specific idea of the kind of surprise you want to realize. What's important is that you first let the concierge know about your own feelings.
Advantage 3
Choose your own preferred sailing course!
Time your proposal for the spot with the best view!
Since it's a charter cruise, we can match the course to your own preferences. For example, you could visit spots where the two of you have memories and then anchor in the most beautiful scenic spot for the proposal. We also recommend leaving scenery choices to the captain to match conditions on the day itself.

Advantage 4
Carefully chosen cuisine under the leadership of the chef of a famed restaurant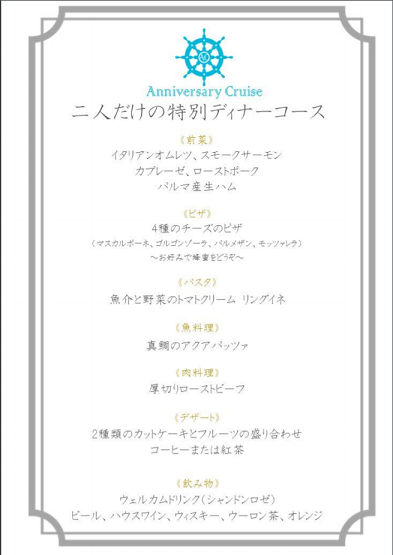 We offer a wide range of choices including a special course dinner for two by our chef and elegant snacks when boarding after a meal. Other options include barbeque or an onboard sushi chef. Ask us for more information.
Advantage 5
A wide range of options for an out-of-the-ordinary experience!
Ask us about various performance options to make the proposal cruise an even more moving experience.
Bouquet of roses
This classic proposal gift is sure to make her overjoyed!
Did you know that the number of roses in the bouquet has a meaning?
11 roses: The love of my life 
40 roses: I truly love you
108 roses: Will you marry me?
There are many other meanings you can express through the number of roses in a bouquet. Ask your concierge about them.
We recommend choosing the number best suited to your proposal!
Proposal balloon decorations
Professional decorators will decorate the boat to match the look you want to present.
Spend time together as a couple in an even more gorgeous place.

We can offer a wide range of other options too, including live performances, a limousine service, and original cakes. Feel free to ask us about them.
Advantage 6
Free snapshots by staff and certificate of boarding
Anniversary Cruise provides services to put your memories in concrete form.
Free snapshots by staff (including a free Web album)
Certificate of boarding
Boat crew members will take as many snapshots as you like of this cruise you'll remember for a lifetime.
We'll also give you the digital files free of charge!
This service is popular as a source of photos to use in the wedding ceremony.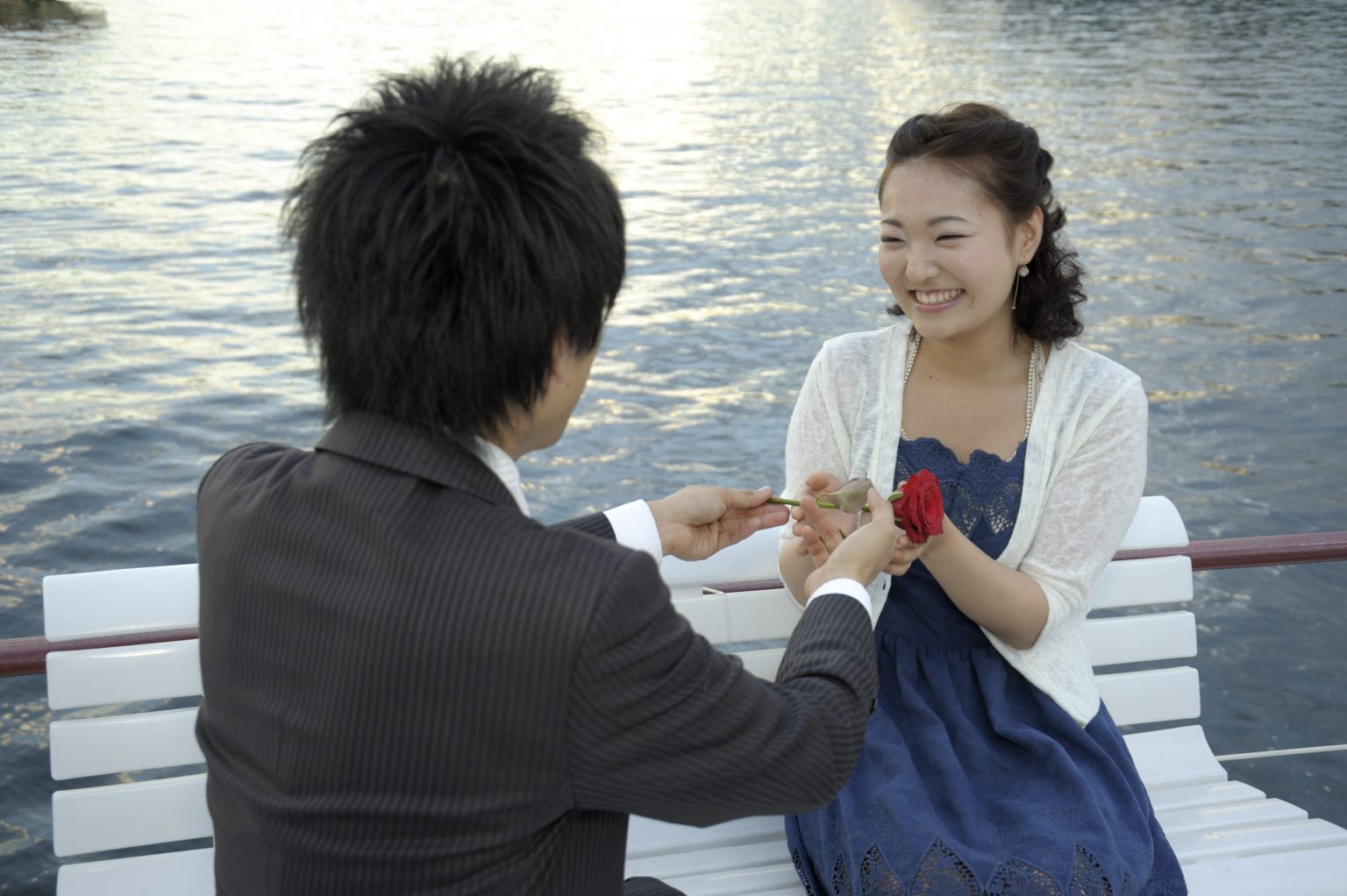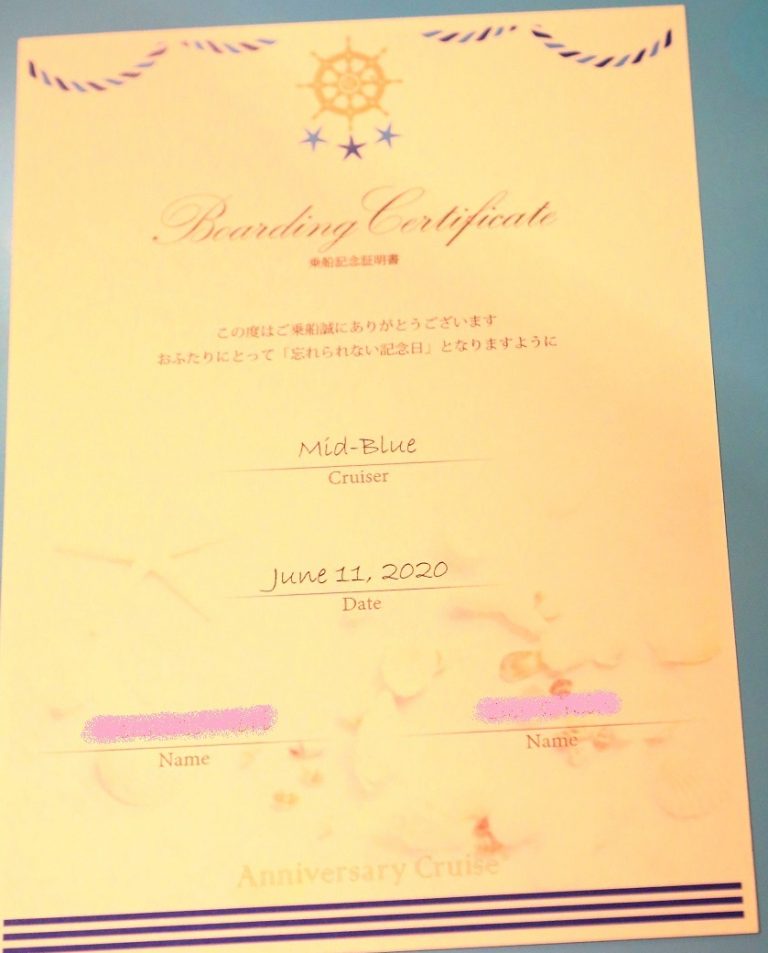 We'll think together with you about how to make your dream proposal a reality.
Trust Anniversary Cruise with your proposal cruise.
Cruise plan budget and overview
| | |
| --- | --- |
| Operation period | All year long |
| Price per person | From 40,000 yen |
| Minimum amount | 80,000-300,000 yen |
| Passenger range | 2 persons |
| 特記事項 | We also offer compact cruisers for 2-10 guests. Ask us for details. |
*Prices are subject to change depending on the vessel, cuisine, etc.