*We have changed the term and dates of this tour from original plan because the cherry blossom will bloom earlier than usual this year.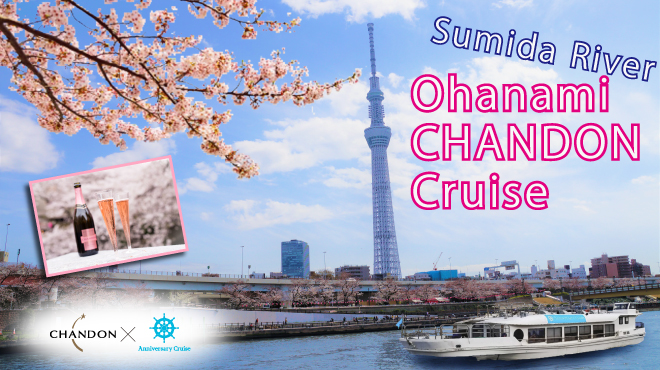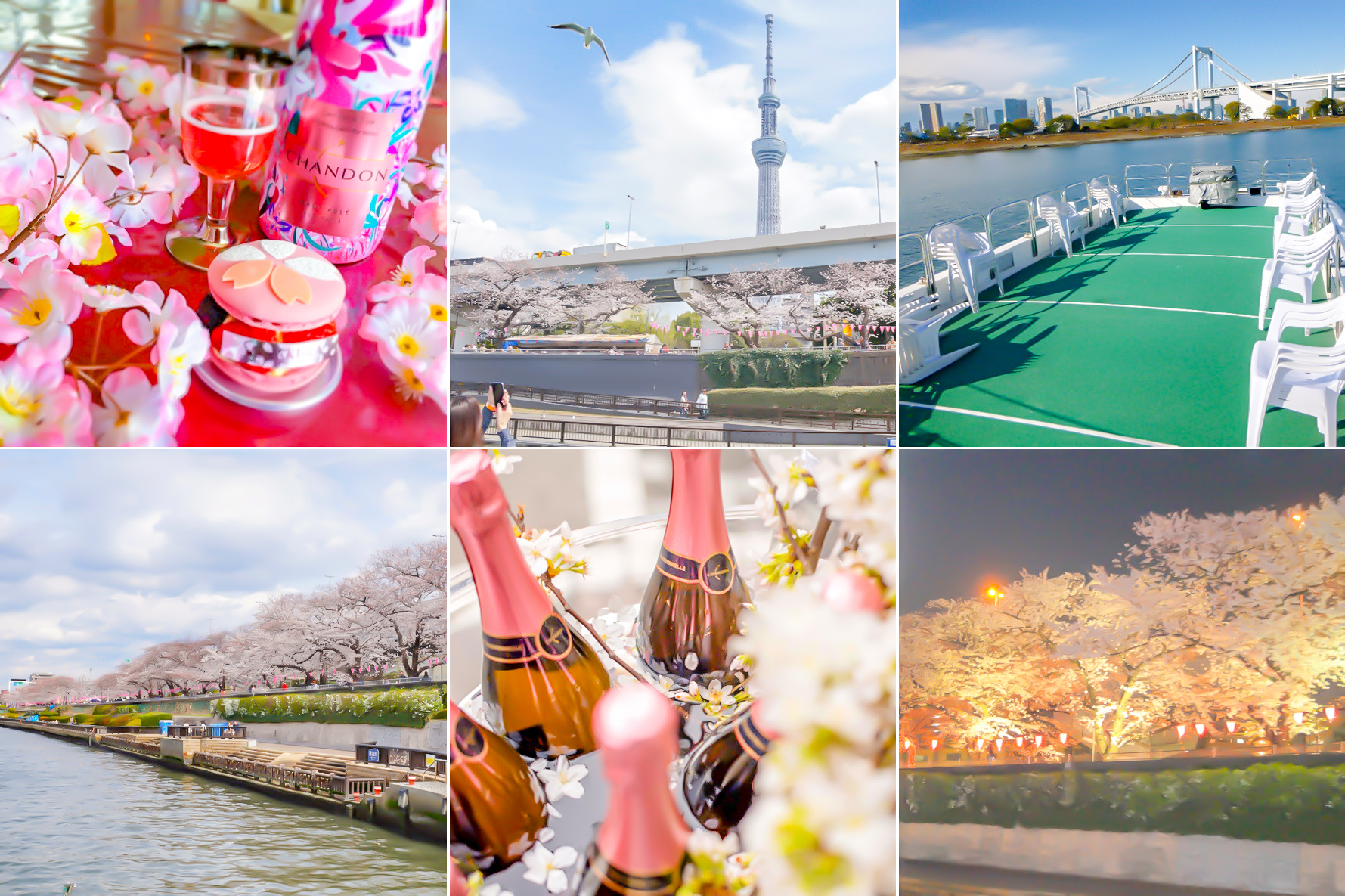 Our popular plan, Sumida River Cherry Blossom Cruise, is on sale!! It has started for 5 years since 2015. Over 2,000 customers have enjoyed so far, and this plan is reported in some magazines. We believe you will enjoy the collaboration with the Sky Tree and the "Sumida River" where is one of famous cherry blossom spot. We offer you "Bento-box" for lunch and dinner time cruise. And we offer you special sweets for afternoon cruise. Of course, every cruise is with CHANDON Rosé for you.
≪Detail of Ohanami CHANDON Cruise at Sumida River 2020≫
Schedule
Friday, March 20-Sunday, March 29th
(The time written bellow is departure time)

 *Please note that time and fare vary depending dates.
Meeting Time
Please arrive at the meeting point 15 minutes prior to departure.
Landmarks for meeting point is a blue banner written "Anniversary-Cruise".

Meeting Point

Cruisers
"Oriental Noah" "EXP" "Oriental" "Marco-Polo"
(You are not able to choose a boat)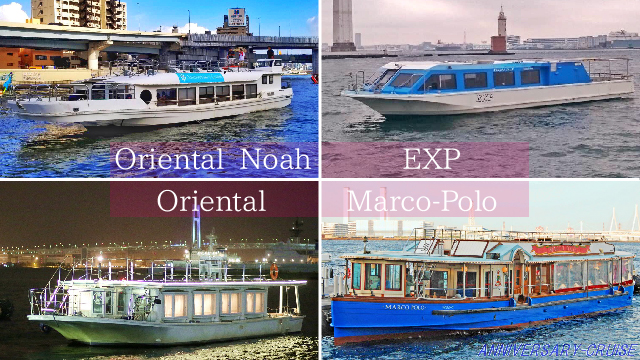 You can go up to deck while cruising.
(Tax included in price)

*Fridays, Saturdays, Sundays are weekend price.
*Children's fee is for 3-12 years old.
*0-2 years old children are free (no seat, no food).
Plans
Bento-box plan for ①12:15 (12:30 on 28th March) and ③18:15 or 19:15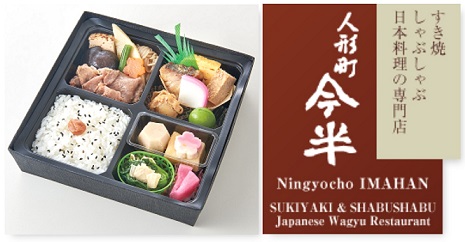 We offer you special Bento-box  by "IMAHAN" which has a history of over 100 years.
IMAHAN is one of the most famous "Sukiyaki-Restaurant" in Japan. 
Sweets Plan for ②15:15 or 16:15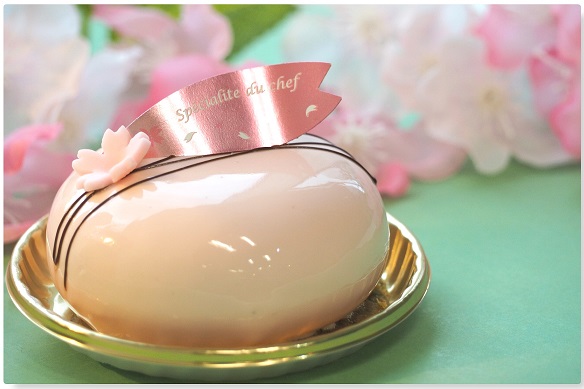 Special sweets only for this plan made by "PORT SINCERE".
It has strawberry mousse, sakura mousse and pistachio mousse.
The base is made of almond sponge and matcha sable.
We want to share with you a little piece of spring in Japan.

Special Welcome Drink 【CHANDON Rosé Sparkling Wine】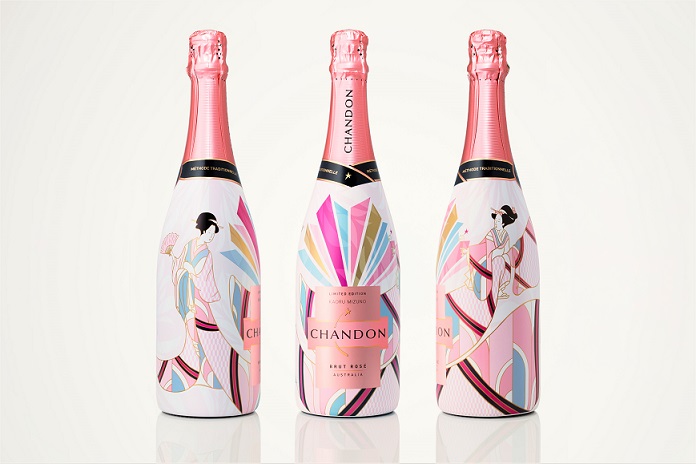 A glass of Rosé per person for special wrapped bottle for cherry-blossom
The first drink is free. You will be charged for any drinks ordered after the first one.
-Soft Drinks
Oolong tea, Orange juice, Coke, Ginger Ale, Sparkling Water, Water
-Alcohol
Beer, Sho-chu, red wine, white wine, whiskey, cassis, vodka, gin
We will also sell the special wrapped CHANDN Rosé bottle on boat♪
Seats
Non-reserved seat
*Depending on the situation we may decide your seat.
Maximum capacity: 60 people for each plan
*Each plan will be closed as soon as the number of participants reaches the limit.
*Minimum number of people to go ahead: 20 people
You can charter the boat if you have 30 people and more. If you would like to charter the boat with less than 30 people, we have other suggestions for you. Please feel free to contact us. (info@anniversary-cruise.com)
Route and Map
Sumida River Cherry Blossom Viewing Route
We go up to the Sumida River Park, so you can enjoy view of cherry blossoms and Sky Tree.
*Please note that there is possibility that the date you booked is not blooming yet or already scattering.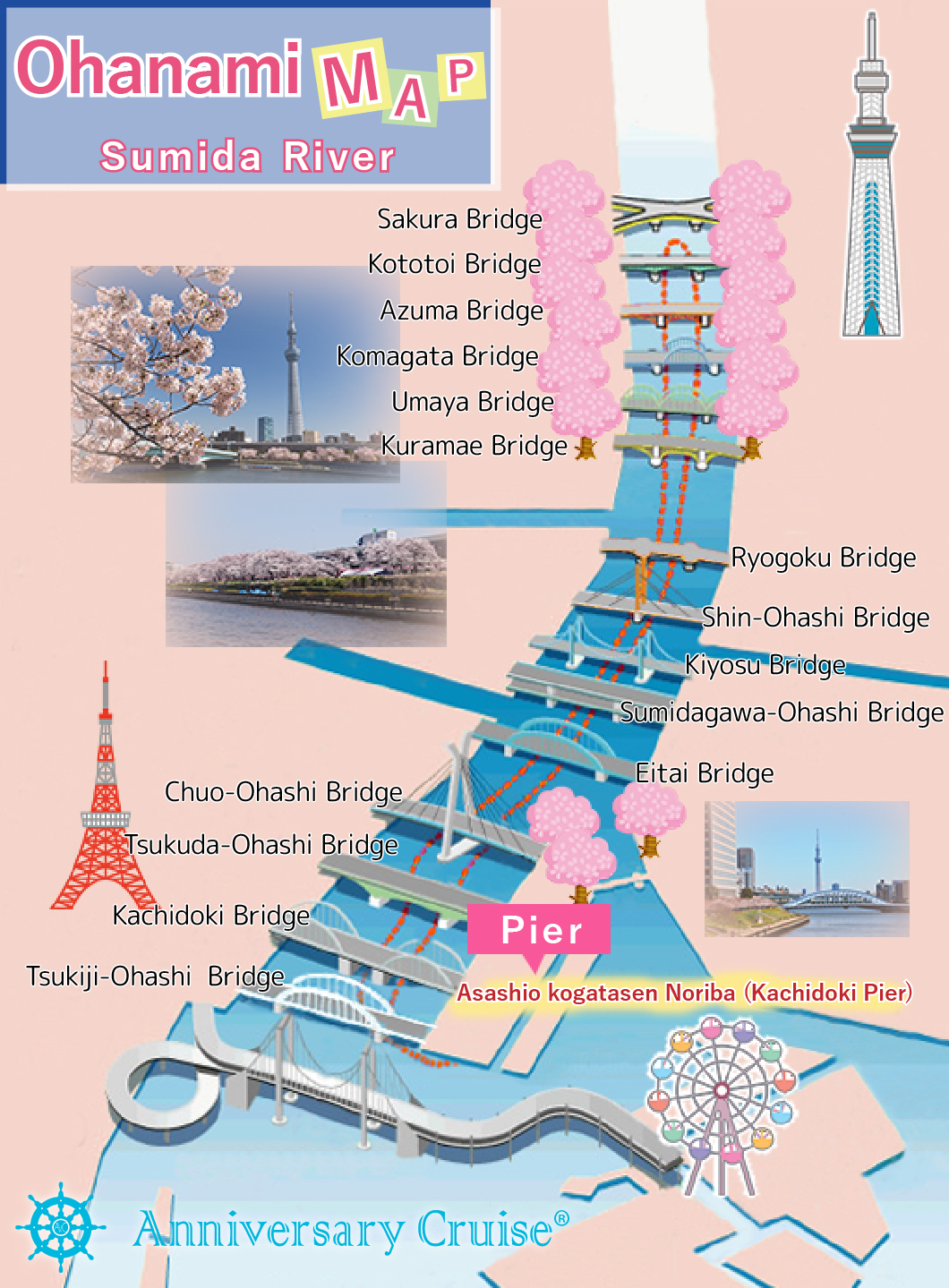 When it's raining
The cruise will go ahead even if it's raining. However, we will refund if it will be inclement weather or windy such as typhoon. You can check the schedules and cruise status from URL below.
Additional Information
-Minimum of 20 people is required to go ahead each cruise.
-There is no locker room. Please keep the valuable to yourself.
-If you have strollers with you, we will keep it inside of the boat or pier.
-If you are concerned about seasickness, please take seasickness medicine 30 minutes before getting on board. There is no medicine for sickness inside the boat.
-The route may vary depending on tide level of Sumida River.
-When you come late to pier, we do not refund.
-Cherry blossom forecast is different every year. There is possibility that the date you booked is not blooming yet or already scattering. We will correspond as much as we can with route changes and so on.
Please fulfil the application form below. We will contact you once your reservation is confirmed.
↑↑SUBMIT↑↑
標準旅行業約款(募集型企画旅行契約) (Tour Terms and Conditions)
Contact
MAIL: info@anniversary-cruise.com
TEL: +81-3-6435-6108