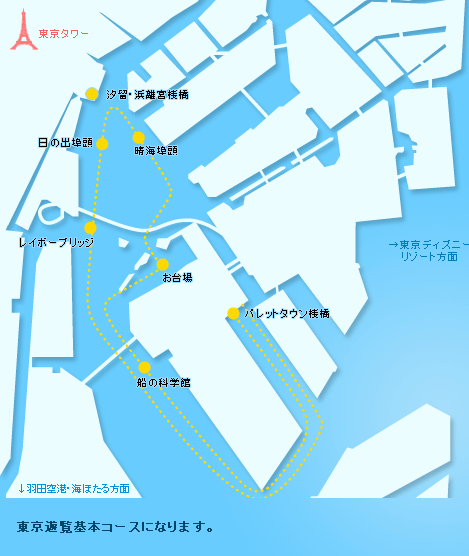 ※ Boarding locations include: Kachidoki Pier, Shiodome Pier, Tennozu Pier, Odaiba Palette Town Pier, Yokohama Pukari Pier, Yokohama Osanbashi Futo Pier.
※ Arrival and departure times of the ships are predetermined, but location of pickup and drop-off can be altered at request.
※ Please make drop-off and pickup location decisions 30 minutes before pickup and 30 minutes before drop-off.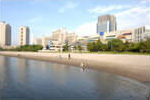 Odiba Seaside Park

Number 1 leisure spot in Tokyo! You can see a beautiful panorama of metropolitan Tokyo and famous structures. Only here in Odaiba area route a boat is able to floated on the sea. You can look out over the view of Odaiba, Rainbow Bridge and so on.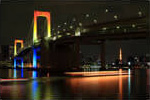 Rainbow Bridge

Here is one of the best photo spots in Tokyo. At daytime you can see it impactfully, at night time see it very beautifully. Rainbow Bridge shines a fabulous 7 colors at night.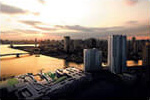 Toyosu Area

The brilliant pattern of light that blooms from the Toyosu waterside is one of the most beautiful sights to see. Go north, there is the entrance of Sumida River.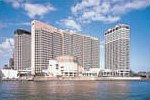 Tennozu Isle Area

This area, especially reverside, is famous for being studded delicious restaurants and also famous location for shooting film or TV scenes.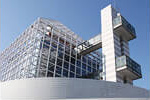 Harumi Terminal

Here is one of the main terminal where large luxury ships come from outside of the country. And near here you can enjoy very beautiful factory night view, Oi wharf (There are many containers and container ships here!).